SEN - Curriculum
SEND – Curriculum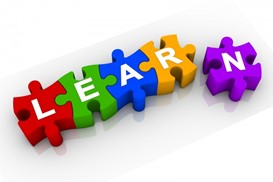 The school operates a creative topic-based curriculum, which is carefully planned by teachers to be as engaging as possible for the children. All of the topics planned meet the objectives of Curriculum 2014.
Teachers are encouraged to make lessons as interactive as possible, whilst encouraging children to become independent and resilient learners. The school prides itself on offering the children a wide range of memorable experiences, including trips, visitors, workshops and so on.
All of the teachers in school have received training from the school's SENDCo on ways of adapting the core curriculum offered to meet the varying needs of children with SEND. Teachers have been provided with a number of examples of scaffolding devices which can be adapted to meet the needs of individuals. Holmer Lake is a fully inclusive school, but equally we understand that minor adaptations may need to be made, or support put in place to allow all children to access the curriculum to the best of their ability.
The school is very well supported by an incredibly strong team of Teaching Assistants. Although an undoubtedly invaluable resource, in the interest of promoting independence it is unlikely that the majority of children with SEND will be supported by a TA all of the time.  We believe that SEND children, just like any others, need to learn how to think things through for themselves and to develop the important skills they will need later on in life. If a child has physical difficulties which mean that they require the support of an adult on a more frequent basis throughout the day this can be arranged, but this will be considered on a case by case basis.