Vision Statement
2019 – 2020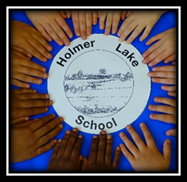 Holmer Lake Primary School
'Nurturing, Growing, Inspiring'.
Our community matters and our commitment to high expectations for all is at the core of everything we do.
We are a school where…
Learning is a passion for children, staff, governors and parents alike
Every success is celebrated
Children are given time to reflect on their ideas, use their initiative and develop independent learning skills enabling them to reach their full potential.
Embracing risk is encouraged in a stimulating, supportive environment where children are given the confidence to face setbacks with hope and resilience
All learners, families and cultures - regardless of gender, ethnicity, faith, orientation or disability - are of equal value
Children feel safe, happy and supported in their learning and are shown how to maintain this including staying safe online
All children develop the self-confidence and courage to believe that they can and will succeed
All children experience excellent physical education, school sport and physical activity that will lead to life-long participation
Dreams and aspirations are harnessed and nurtured
Children learn the importance of equal opportunities, justice and human rights, and the significance of these principles to citizenship and democracy, preparing them for life in modern Britain
Every child is encouraged to develop, their interest and skills in a wide variety of the Arts including music, drama and visual arts
Learning is exciting and engaging with memorable experiences leading to life long memories
A love of reading is developed from the very beginning of the learning journey
Everyone in our school plays an important role in supporting children in their next steps. We have high expectations for all children to be the very best they can be.
Our vision statement was written after consulting with pupils, parents, Governors and staff. 
Reviewed Autumn Term 2019