Behaviour
The behaviour of pupils is good. Pupils feel safe and enjoy coming to school. They take pride in their work and are very proud of their achievements (OFSTED 2017)
At Holmer Lake we have our TOP 5! Rules. These form the basis of our behaviour and safety policies and are consistent across the school and classes, throughout the school day. We believe that all members of our school community should be treated the same.
Pupils behave well across the school. They are polite and courteous and show each other respect. (OFSTED 2017).
Showing mutual respect
Understanding the consequences of every decision we make      

Showing we are ready to listen to each other

Everyone is treated the same, every minute of every day

Knowing why we are here and what we should be doing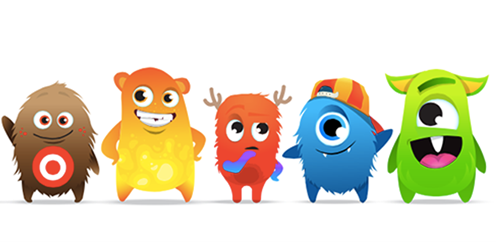 Class Dojos
What is ClassDojo?
ClassDojo is a communication app for the classroom. It connects teachers, parents, andpupils who use it to share photos, videos, and messages about the learning taking place throughout the school day.
ClassDojo is used to work together as a team, share in the classroom experience, and bring learning to life in the classroom and at home.
Children are motivated to display consistently good behaviours for which they are rewarded. If you have been using Class Dojo as a parent you will know it allows for positive communication between school and parents.
Messages
Class Dojo is not used to send messages that require an immediate response as these may be missed. Messages sent to teachers via the dojo system can only be responded to within school hours at non-teaching times eg Monday – Friday after 3.30 and before 5.00pm. In most cases should you need to speak to a class teacher you should do so at the end of the school day either in person or by phone, or make contact via the school office.
The message system is only to be used by adults.
Photos
Any photos uploaded to a child's story by parents or carers are monitored by teachers and only those that relate to a child's achievements and learning outside of school will be approved.
Points
The reward points awarded in each class are decided upon my individual class teachers, to meet the needs of that class, and are not comparable between classes.
On occasion, the points may not be awarded immediately or on the same day. This will be rare and likely to be when classes have been on school visits without access to the system.
Safety in School
There are several ways in which adults can help to make life in school safe for children:
Please tell the class teacher if a different adult is to collect your child after school. A 'password' may be given by you to the teacher and the adult collecting your child for extra security if you would prefer.
Please take care that the shoes that your child wears at school have flat heels.
In the interests of safety please do not drive into the school car park if you are bringing or collecting your child. Access will only be granted if you or your child is a blue badge holder. Please park in the Mallard Pub car park, the car park to the left of the school or lay-by at the top of the drive. Please do not park opposite the school drive.
In the interests of health and safety, dogs may not be brought into the school grounds.
Please behave in a way that you and your child would like to be treated when on the school site.
Any reported incidents of swearing or abusive behaviour on site may result in a parent/carer losing their right to enter school grounds.
Please ensure that your child has a bobble to tie up their hair for P.E.
Please ensure that your child can remove their own earrings for P.E. or they will need to cover them with tape. Only stud earrings are permitted for children to wear in school.